B&B Sant'Agostino gives you an exclusive view of Palermo
with two exclusive Suites for couples seeking a love nest
where you can enjoy an intimate and private stay
discovering the most authentic Sicily.
Coronavirus containment measures (COVID-19): We guarantee, in accordance with WHO guidelines, that facilities and rooms are disinfected on a daily basis and that precautions for safety distances have been taken. The staff of the facility use gloves and masks as required by law.
mini bar and coffee machine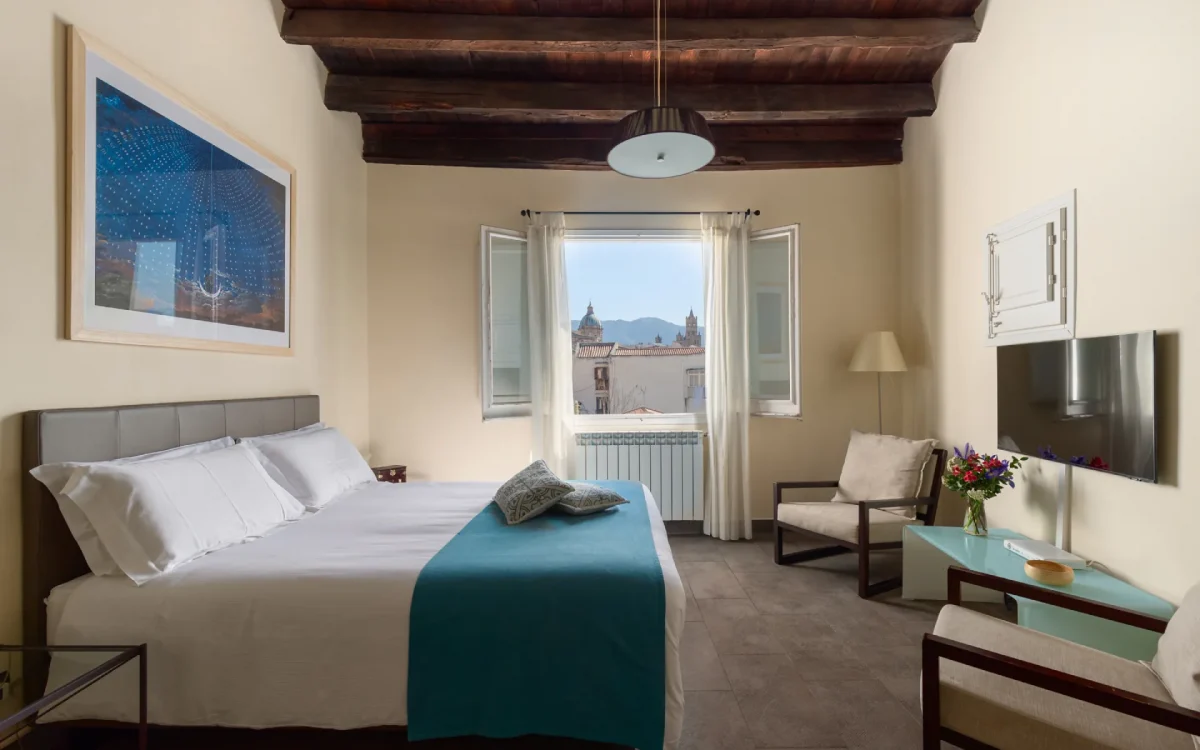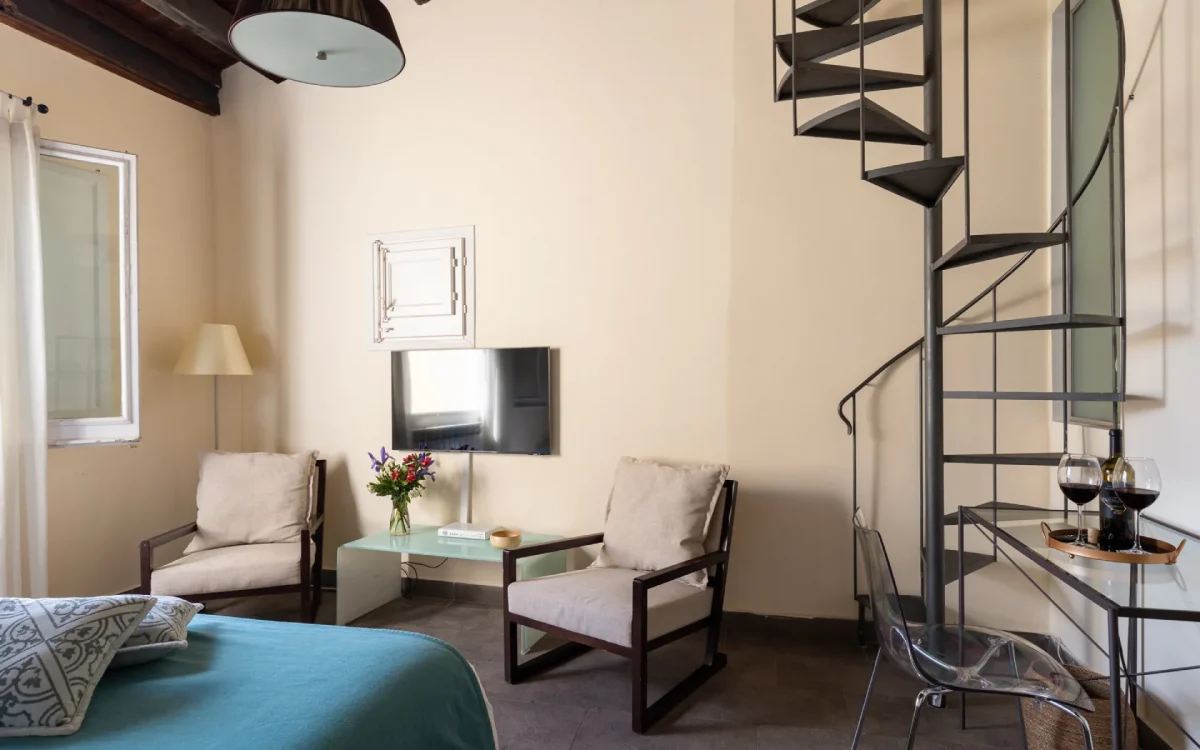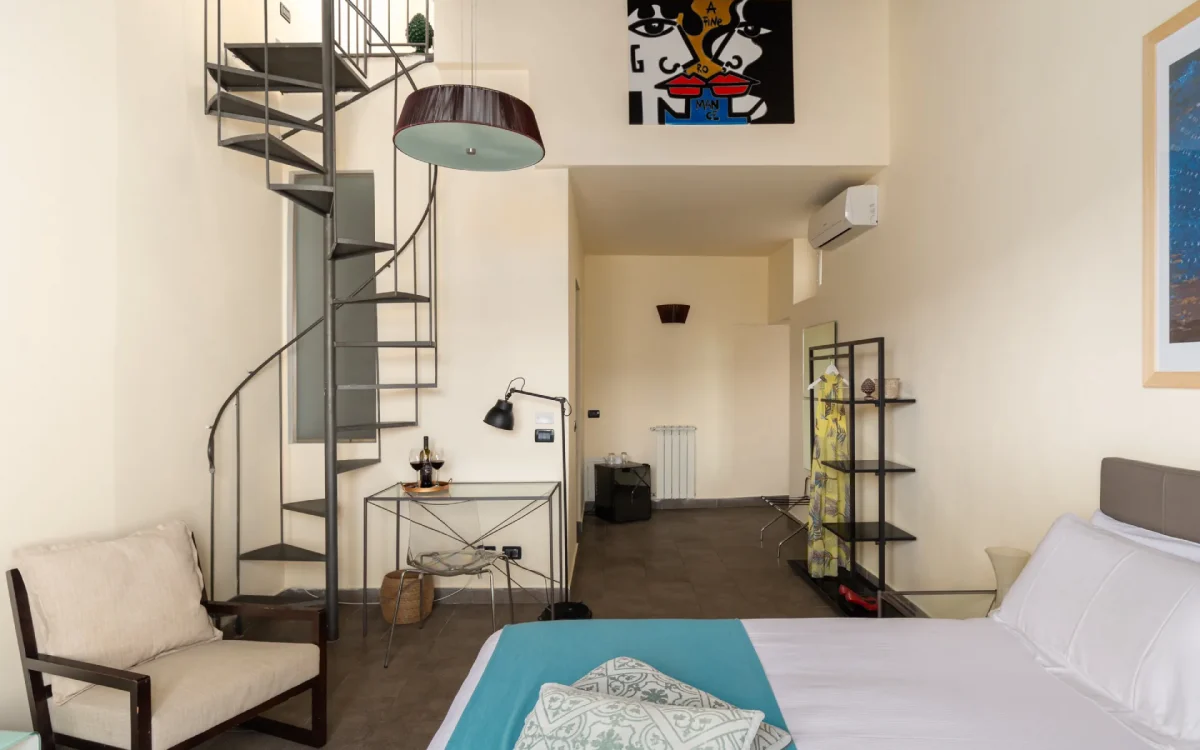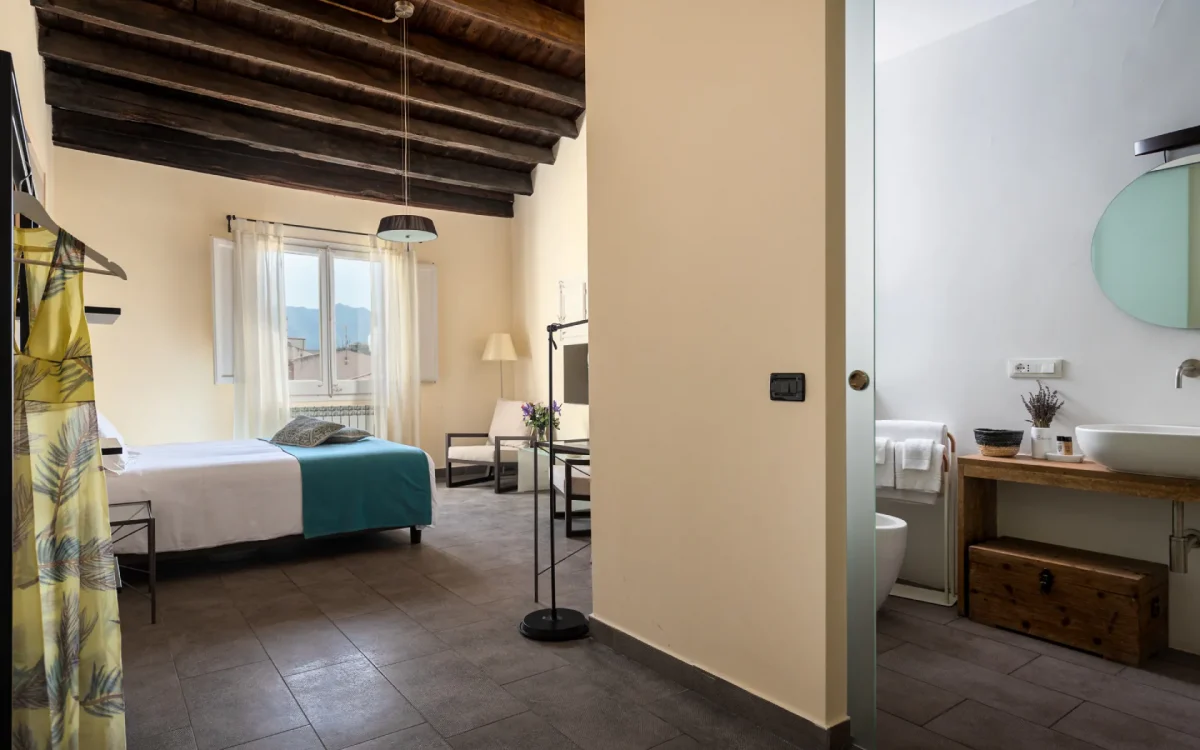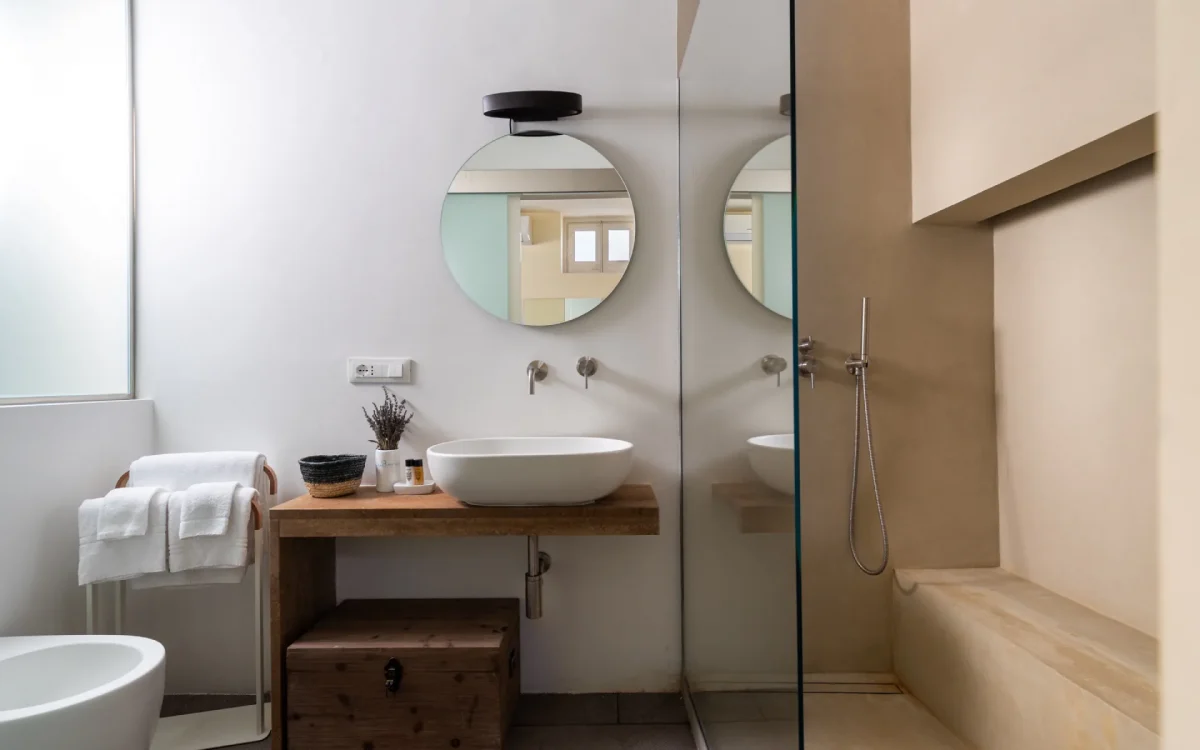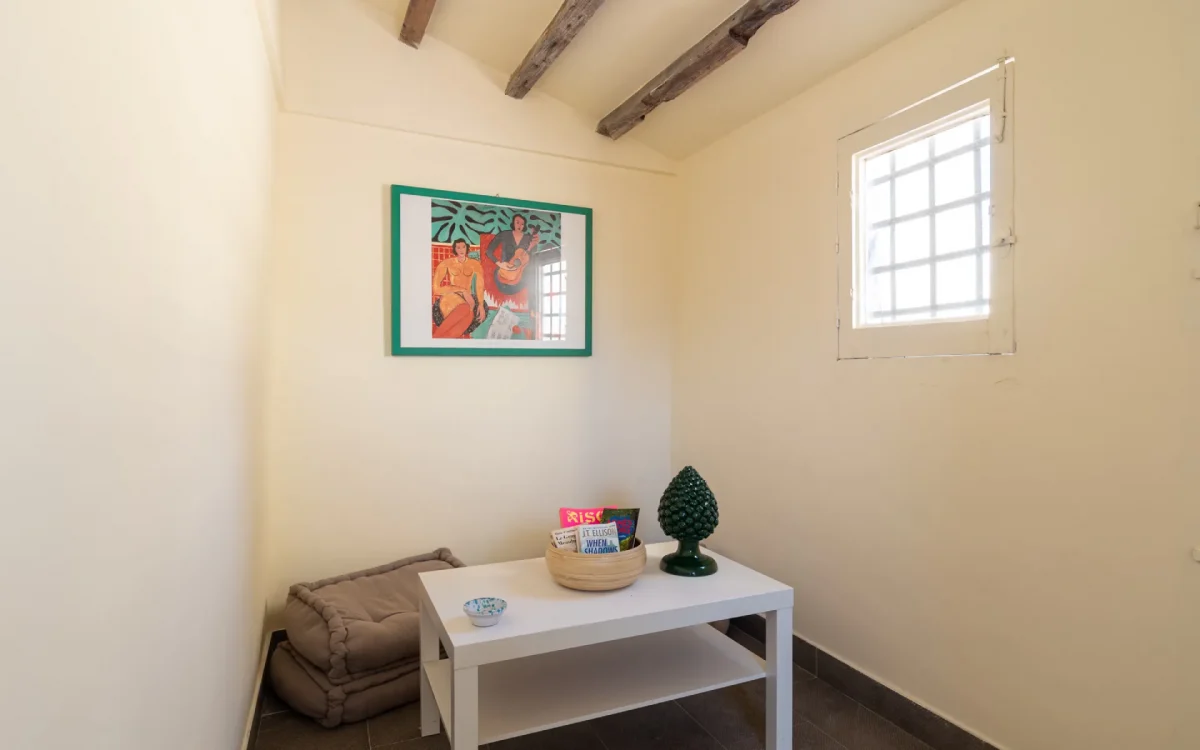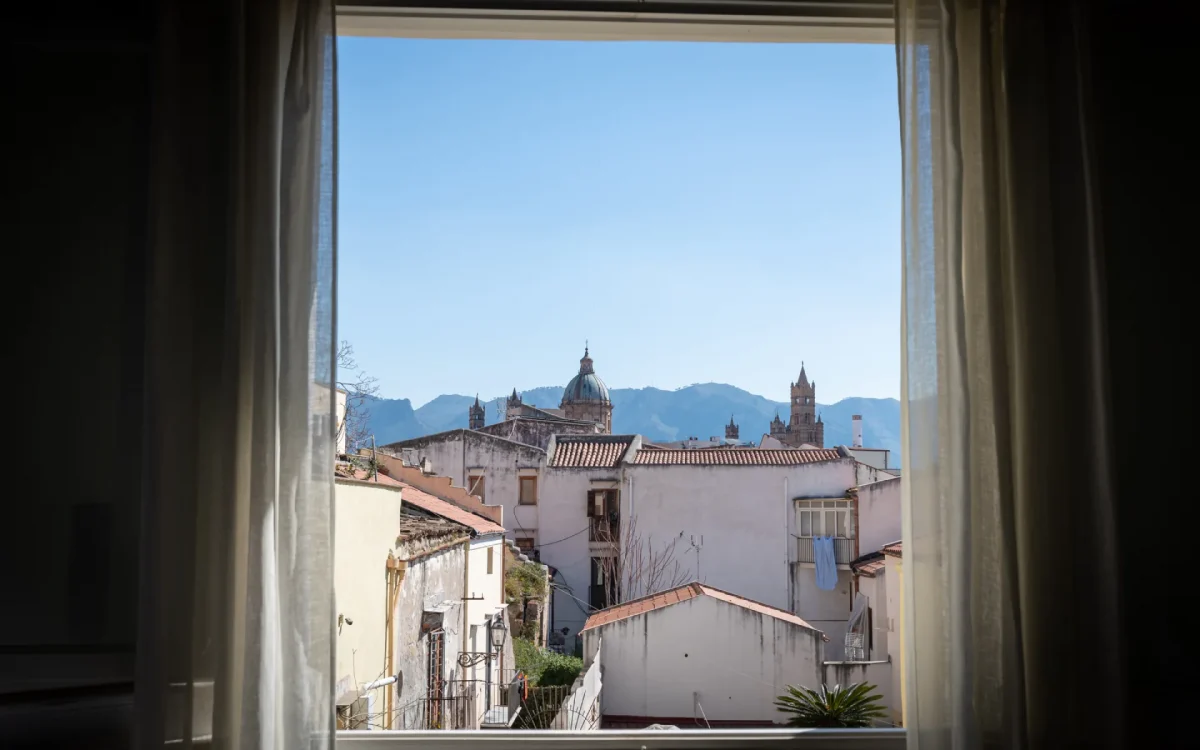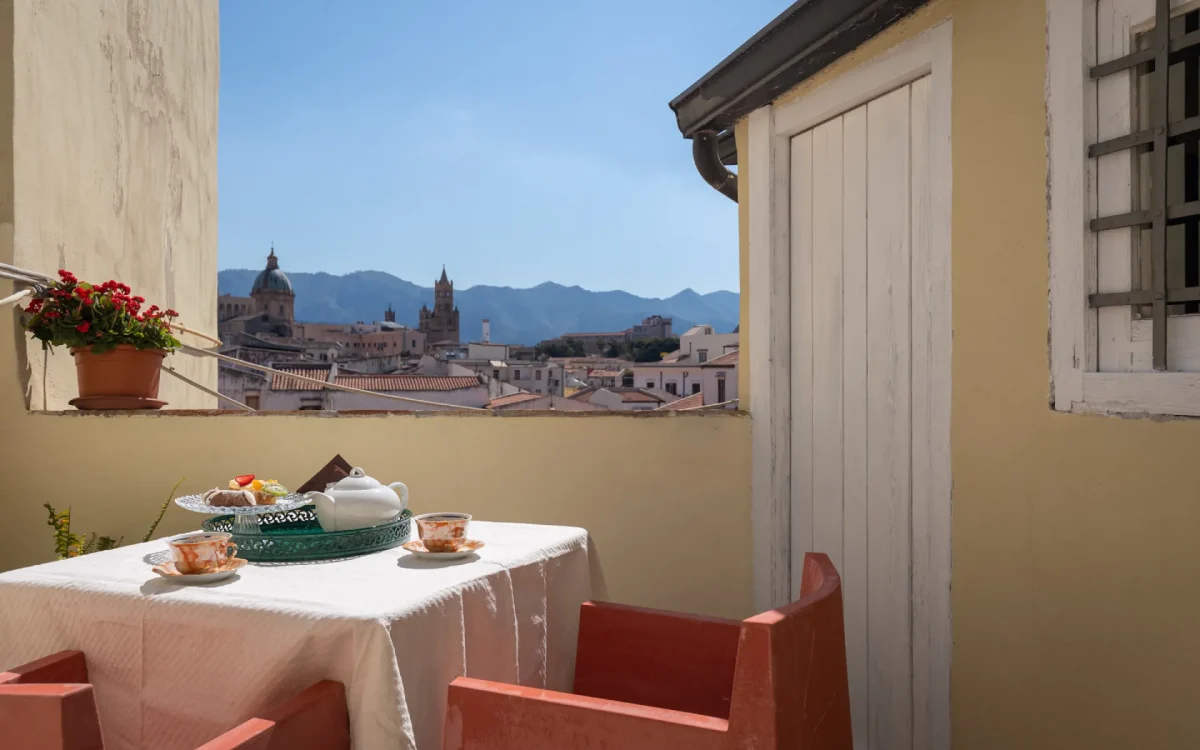 Dedicated to the famous novel by the nobleman Giuseppe Tomasi di Lampedusa, the Suite Gattopardoevokes the splendid halls of the Palazzo Salina and sings the praises of an authentic Sicilianity, which looks to the future but always remains proud in the face of centuries of domination and conquest by peoples from East and West who have made it a melting-pot of art and culture.
Elegant and contemporary in warm, enveloping tones, with a sumptuous spiral staircase that gives access to a characteristic hallway from which a private, reserved terrace is accessed, offering an exclusive view overlookingPalermo Cathedral.
With its enchanting secluded terrace, the Gattopardo Suite is ideal for couples who wish to indulge in a romantic getaway in an intimate and unique corner of Palermo's historic center.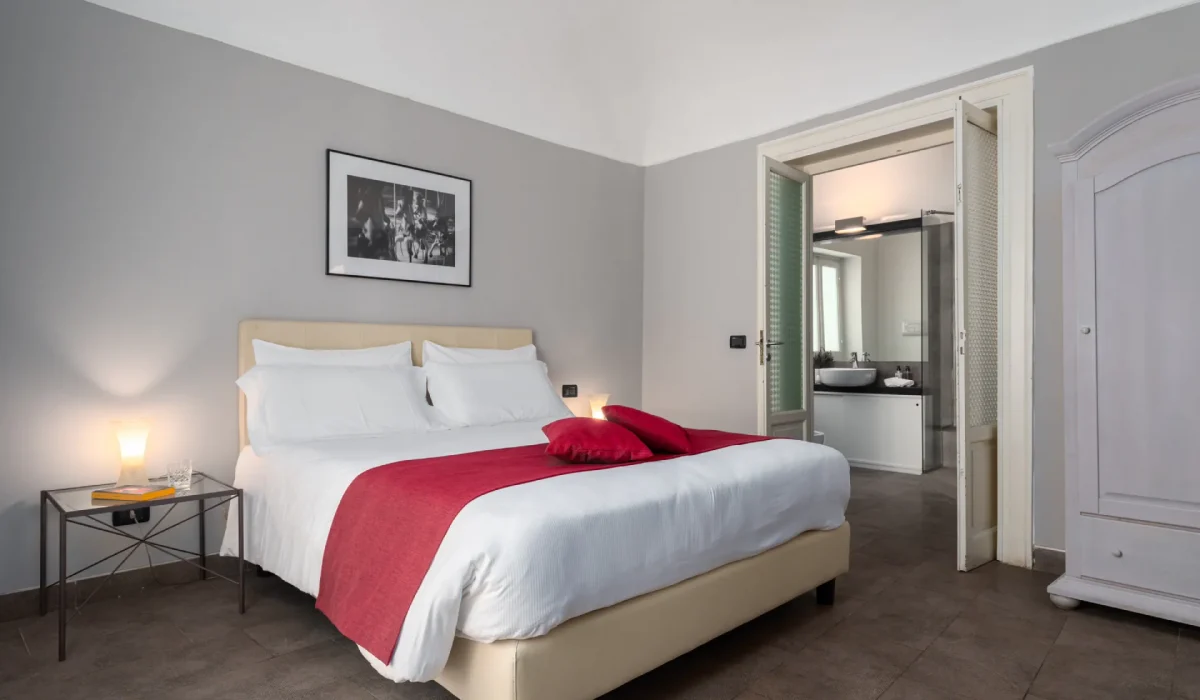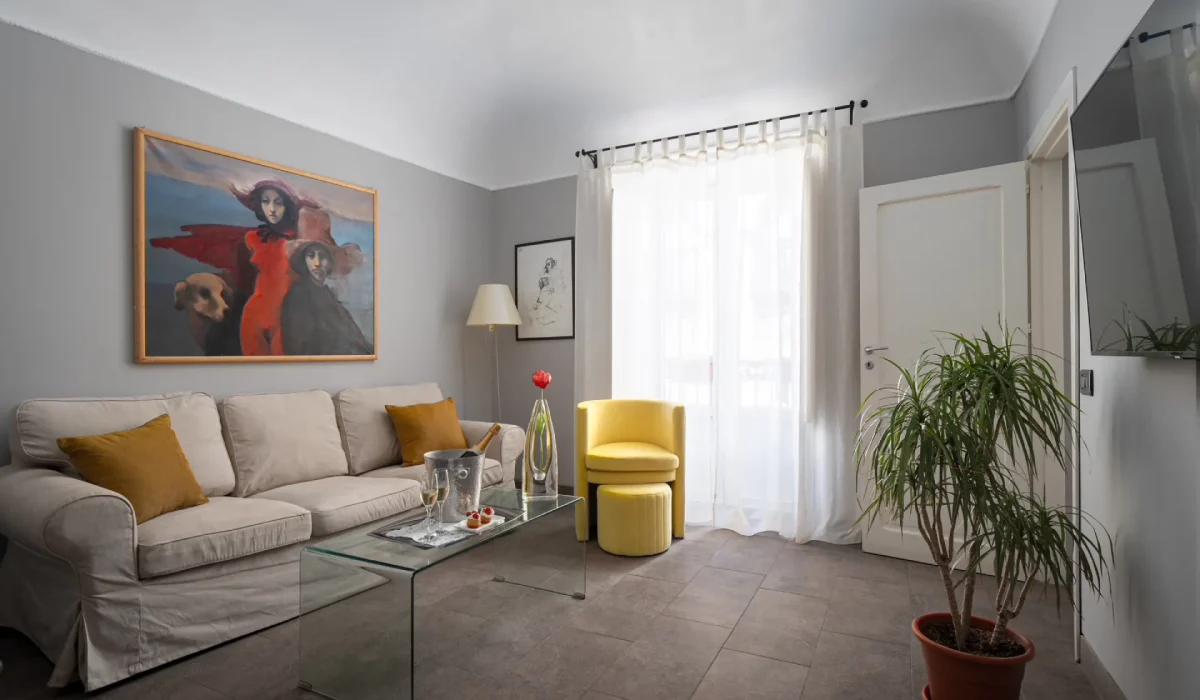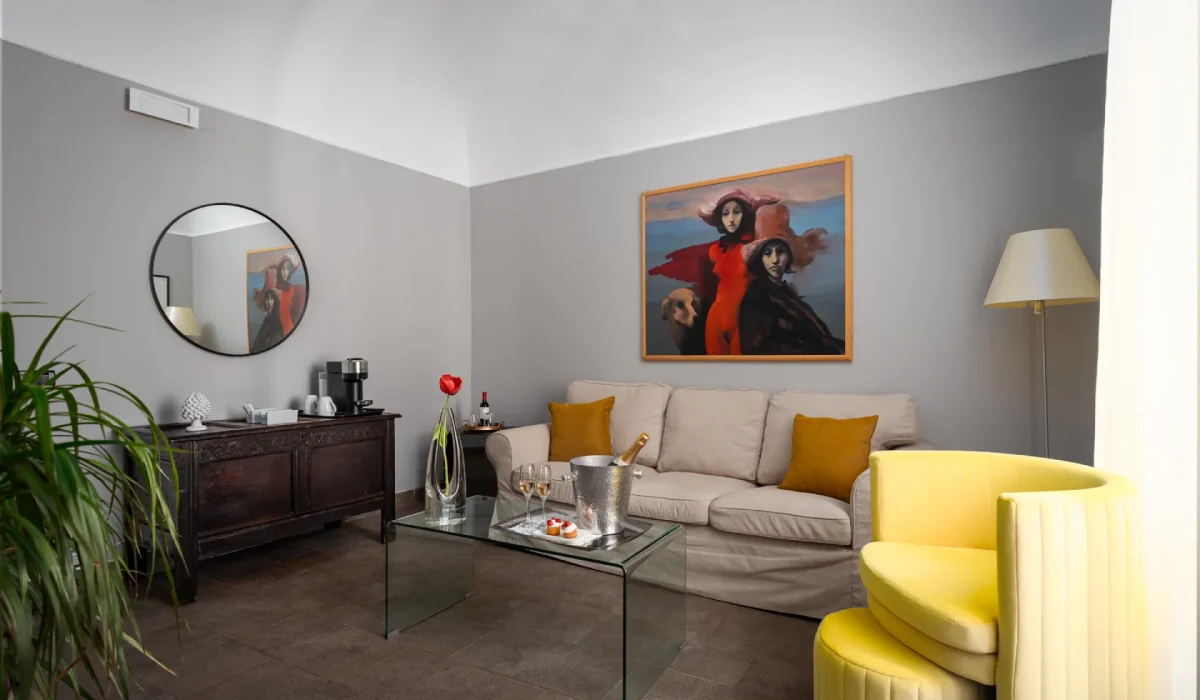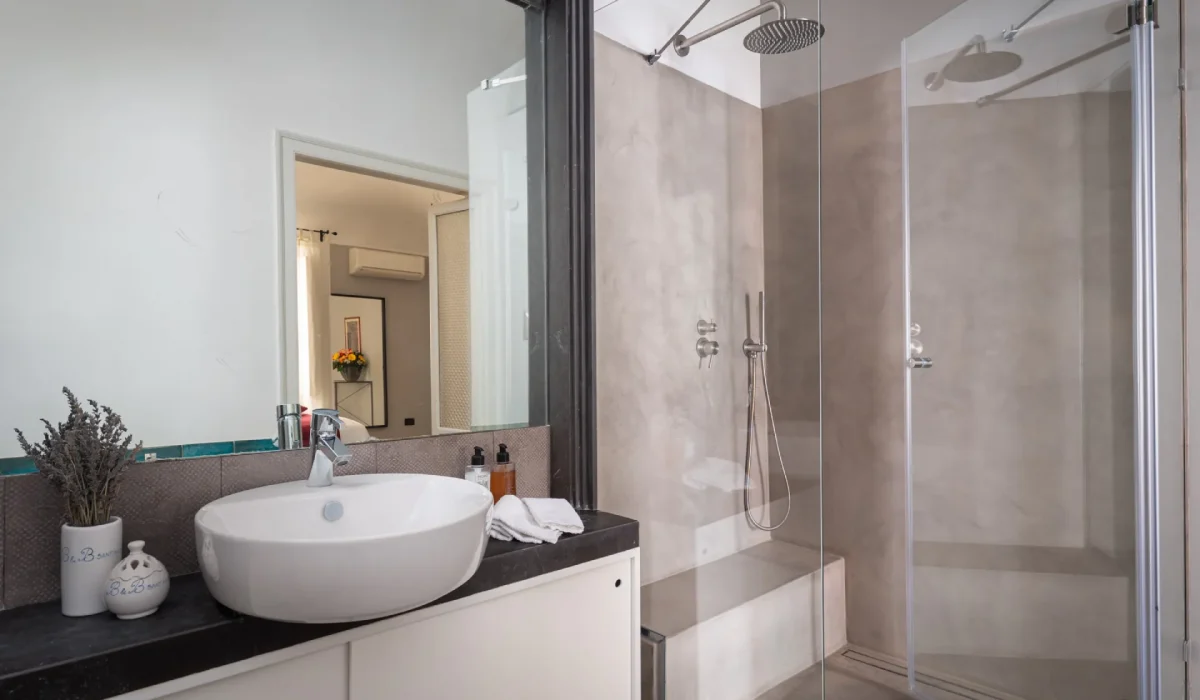 The refined beauty of the 1900s, a late 19th-century madia, wide vaulted ceilings and a double room irradiated by the Palermo sun. Camilleri's Sicilycan be felt in every corner of this elegant Suite, embellished with furnishings that evoke the island's art and tradition.
An ambient narrative that guides guests through the author's pages, discovering the colors and details that inspired his pen. In a cozy parlor, one can relax after a long day exploring the sights of the old town.
With a large window and all the comforts of a Suite, this room is perfect for couples who want to spend a romantic and comfortable stay in the heart of Palermo's historic center.